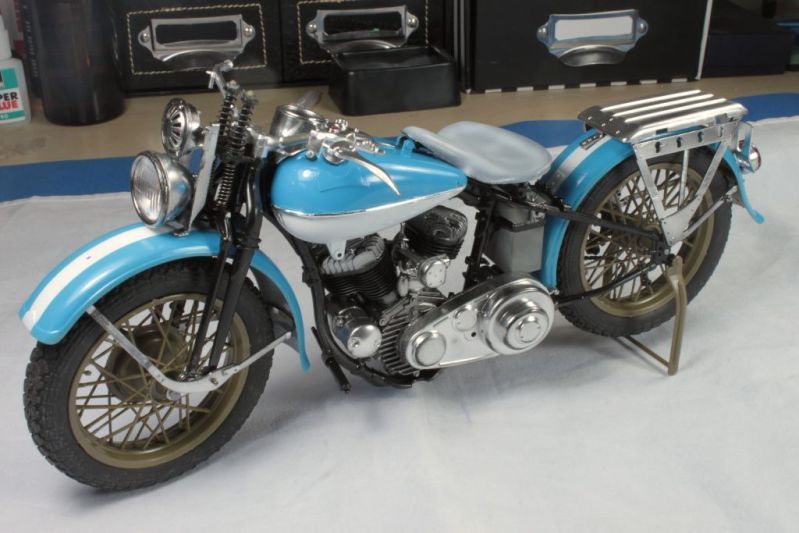 Hello dear friends.
New home; new model kit....a little bit different like scale and object than my usual 1/35 but I like the shape of the old fashion Harleys.
The kit is from Italeri in scale 1/9 and yes it's quite big. There are a lot of pieces to reproduce a military version of the classic WL.
WL has been produced from 1937 until 1943 and again from 1949 to 1952 for the Korea War.
"W" was meaning 740 cubic inches "flathead" motor meanwhile "L" was meaning "high pressure". All WLs were for non military purposes but during the W.W.II. a third letter was adding; So WLA were for US Army and WLC for the Canadian Army.
Italeri's model kit is a WLA but my project is to transformate it to a WL '37 model.
So I decide to paint it blue - white with some chrome details......